AWARD-WINNING & HANDCRAFTED
The most realistic dildos and fantasy designs on the market, if you are aiming for the real thing or something from a far-off fantasy, look no further, it's here.

ONLY THE FINEST, TESTED MATERIALS
We use only the highest-performing platinum cured silicone in our toys, our materials are independently tested for impurities and hazardous chemicals.

FASTEST MANUFACTURING & SHIPPING
At Hankey's Toys, each toy is made from scratch and we pride ourselves on our fast & efficient manufacturing processes. Most orders ship within 2-5 days.
Need Help Searching for Something?
Use the search bar to filter through all our toys

REALISTIC DILDOS
If you are looking for a dildo that's just like the real thing? Look no further, at Hankey's Toys, we make the world's finest uber-realistic penis designs, many cast from an actual person.
Shop
FANTASY DILDOS
Are you craving something out of this world? Check out our ever-expanding selection of Fantasy & Sci-Fi dildos. We make it a point to switch it up so that no two are ever the same.
Shop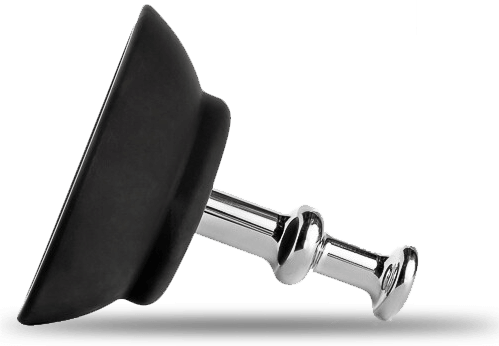 ACCESSORIES
Don't forget the accessories! From custom solid colors & firmness options to the finest strap-on harnesses, lubes, suction cups & even a Sample Pack so that you can feel it before you buy it.
Shop
NEW! 20% OFF ALL FEATURED PRODUCTS
20% off on any of these 3 featured toys below, discount will be calculated at checkout. Don't miss out, we change this selection randomly and you never know when they might disappear!
Testimonials
"I just received my first toy today. It arrived a day early, in discreet packaging, and with a Mr. Hankey's sticker! I ordered Prince Charming. I am very impressed that the shipping was so fast."
"I absolutely love your perfectly shaped dildos, they do make me see stars! Any word about making a replica of Antonio Biaggi stunning piece? you guys made my dream come true with CutlerX, I now need Antonio's tool to make my life complete!"
"These products are amazing. The material is completely scent free, powdery soft (as advertised on the firehose dildo), and shipping was very prompt through USPS (with anonymous / privately labelled packaging). I can finally ditch the random unknowns from amazon..."
"LONG JOHN (one size) gave Me the biggest orgasm squirt of My life! It hit My face, My submissive's face and sprayed all over the bed."
View All