October 30. 2019
How to Clean Giant Sex Toys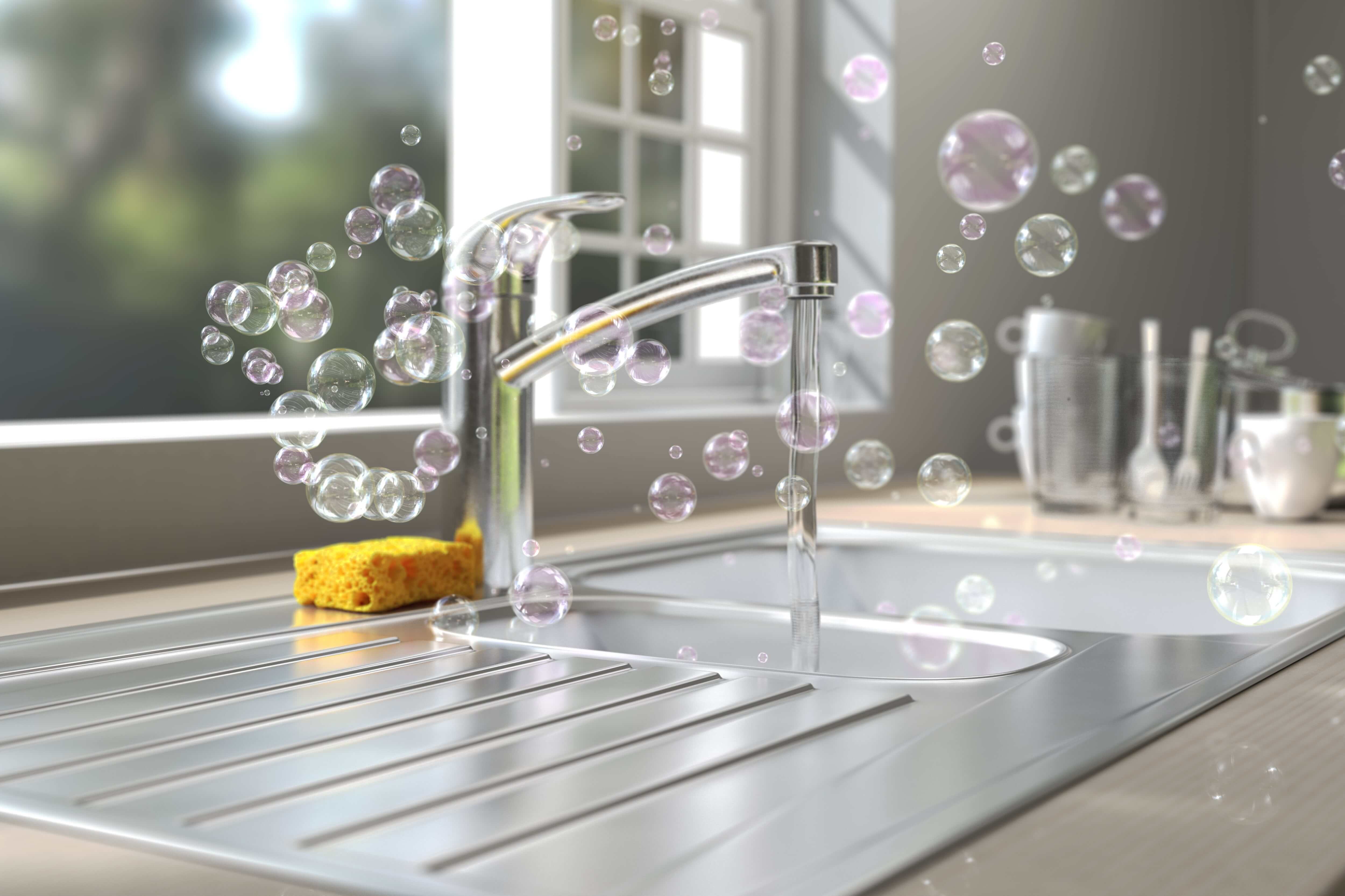 Updated: March 13, 2023

You finally got the courage to buy a sex toy to play with, or you've just introduced one of our new big boys into your play. But after a life-changing climax that only a giant sex toy can give you, you now have to clean it. So now what? Well, you have to get down and dirty with your sex toy and freshen it up. In other words, it's time to clean it.
Although it's not the most glamorous part of having a sex toy, cleaning your toy is necessary. Nobody wants some bacterial infection in their flowery booty hole or vagina or wants to give one to their partner. You don't want to destroy your sex toy by cleaning it incorrectly, either. Fortunately, we're here to help. We'll take you through some tips to help you clean your giant sex toy.
What is a Giant Sex Toy?
Giant sex toys are huge sex toys. These aren't your average 6-inch or small chode-like soda can dildos. Instead, a giant sex toy is usually larger than 10 inches in length or over 2 inches in girth. When you're looking for deep penetration or a powerful stretching sensation, giant sex toys will help you maximize your pleasure.
Do You Have to Clean Giant Sex Toys Differently?
Giant sex toys can be cleaned the same way as smaller sex toys. The only difference is that you'll need more space. For example, you'll need a bigger pot for a 13-inch dildo compared to a 6-inch dildo. Also, consider girth and other factors when cleaning giant sex toys.
Do Anal Sex Toys Have to Be Cleaned Differently?
No, anal sex toys don't have to be cleaned differently. You can clean them with the same methods as vaginal sex toys or oral sex toys. However, you should always clean anal sex toys before putting them into other orifices. Furthermore, you'll want to sanitize anal sex toys more often than vaginal sex toys to avoid infection from anal bacteria.
When Should You Disinfect a Giant Sex Toy?
Giant sex toys also need to be disinfected, which is a deep clean. You don't always need to disinfect your giant sex toys, but in situations where you choose to share them (at your own risk, please always practice safe sex), it's a good idea. Below we list some other situations where you should disinfect your giant sex toy.
Removing odors from sex toys, especially anal sex toys.
Using giant sex toys anally and vaginally; always disinfect before swapping holes.
The sex toy has been in contact with genitals with a sexually transmitted disease (STD).
You plan on sharing the toy with another partner.
In any of these situations, it's better to be safe than sorry.
How to Clean a Giant Sex Toy
According to Brown University and Women's Health, how you clean a sex toy largely depends on what material the sex toy is made of. So before you clean any toy, you need to make sure you know the type of material because each one responds differently to cleansers, heat, and boiling water.
To avoid damaging your product, read any instructions that come with its packaging. If this info is lost or missing, contact the company you bought it from to get information on your particular product. Although there are many materials a sex toy can be made from, to narrow our scope in this article, we will only focus on how to clean silicone toys.
What You Need to Clean Giant Sex Toys
When you're cleaning sex toys, you'll need some supplies. While some sex toys can be cleaned with soap and water, this isn't the case for every toy. To ensure you have everything you need for the job, take a look at our list of some supplies that may make things easier below.
Pots for boiling water or to hold some bleach
Bleach
Measuring cups or spoons
Spray bottles
Dishwasher
Microfiber cloths
Paper towels
Clean cloths
Wipers for sex toys
Cleaning spray for sex toys
You don't need all of these items, but it's best to be safe.
How to Surface Clean a Giant Sex Toy
Surface cleaning giant sex toys is one of the most common approaches for keeping your sex toys clean. When you surface clean a sex toy, it will be ready for your next use. However, it's important to deep-clean your sex toys too. Below we take you through the steps to give any sex toy a good cleaning.
Remove any batteries if the sex toy is mechanized.
Rinse the toy under water or wipe it down with a damp cloth. Make sure all surface debris is gone before you move on to the next step.
Apply liquid soap to the sex toy and then rinse it under water or with a damp cloth.
Place your giant sex toy on a paper towel and let it air dry. Dildos that vibrate and other mechanized sex toys should dry with the battery cases open.
Sprays and wipes for sex toys are also useful for basic cleaning. However, you don't need them in most cases, especially if you deep-clean your sex toys.
How to Bleach Giant Sex Toys
The CDC stands by bleach, and so do we. Bleach is one of the most effective methods for cleaning sex toys and just about everything else because it kills most fungi, bacteria, and viruses it comes into contact with. That said, you need to be careful when you bleach giant sex toys.
To bleach a giant sex toy, follow our steps below.
Add water to a large cup, bowl, or pot.
Using a measuring cup or tablespoon, add ⅓ cup of bleach (about five tablespoons) per gallon of water.
Submerge the sex toy in the solution for 10 to 15 minutes.
Remove the toy and rinse the sex toy under warm water.
Clean the sex toy with warm water and soap to remove any residual bleach.
Never use a toy that has bleach on it, always make sure all bleach is removed before using.
When you're done cleaning the giant sex toy, let it sit on a paper towel to air-dry.
How to Boil Giant Sex Toys
Boiling is one of the best ways to disinfect a giant sex toy. Boiling is an effective cleaning method for borosilicate glass toys, silicone toys, and even metal ones. Plus, boiling is simple, and there isn't much variation for each sex toy. Below are the steps to boil giant sex toys.
Place a cloth at the bottom of a large pot.
Boil water in the large pot.
Place the sex toy on top of the cloth in the large pot gently; we recommend using a pair of tongs.
Boil the sex toy for 10 to 15 minutes and monitor the process.
Remove the sex toy with tongs, if safe to do so, or by any other method that you have determined is safe and will not cause you harm.
Always use extreme caution around heat and boiling water.
Once you remove the sex toy from boiling water, let it air-dry on a cloth or towel.
How to Clean Giant Sex Toys in the Dishwasher
Believe it or not, some giant sex toys are dishwasher safe. We're not telling you to put a dildo in your dishwasher with your tableware, but it can help you save some time when you're not otherwise using your dishwasher.
Furthermore, it's important to note that giant sex toys won't be completely disinfected when you use a dishwasher, even with sanitizing cycles. Most dishwashers only reach 150 degrees Fahrenheit—even those fancy Samsung smart dishwashers. Therefore, they will remove about 99% of harmful bacteria. For this reason, bleaching and boiling sex toys is usually a better idea. Keep in mind that not all silicone sex toys may be compatible with all dishwashers and if using a dishwasher to clean your toy, you do so at your own risk.
Tips for Cleaning Giant Sex Toys
We're not going to send you on your way without some helpful tips to smoothen up your cleaning process. We'll give you some tips for cleaning metal, glass, and silicone giant sex toys.
Tips for Cleaning Silicone Sex Toys
Silicone is a resilient material, and cleaning silicone toys is pretty easy. You can boil it, heat it, and it can survive most cleansers and soaps without getting damaged.
In fact, there are four easy ways to clean a dildo made of silicone: you can boil it for 10-15 minutes, throw it in the dishwasher, wash it with anti-bacterial soap under warm water, or use a state-of-the-art UV germicidal light which is purported to kill 99% of bacteria. However, this latter method isn't perfect and does have its risks.
When cleaning your device, keep these things in mind:
Make sure you use small amounts of mild, fragrance-free soap or soap created for sex toys.
Don't submerge any sex toy that contains electronic components underwater.
After washing your toy, make sure you use a clean towel or cloth.
Wash your toys before and after using them.
Keep your toys in a dry, cool place.
If you follow these guidelines, the chances of spreading diseases drop dramatically. Your toy will also stay in pristine condition longer, so remember to keep these things in mind. If you want your silicone dildo to stay strong, avoid alcohol-based products, as these can dry out the silicone and shorten its lifespan.
Tips for Cleaning Metal Sex Toys
Metal sex toys are some of the easiest sex toys to clean because they're non-porous. Additionally, metal is durable and resistant to bleach and other substances. Therefore, cleaning metal sex toys can be done in a few ways depending on how deep you want to clean them. For these reasons, we recommend disinfecting metal sex toys after each use because it's less work than wiping them down with soap and water.
To disinfect metal sex toys, you can do the following:
Submerge them in a bleach solution that's ⅓ cup of bleach per gallon of water for 10 minutes.
Boil the sex toy for 10-15 minutes.
Run it through a sanitizing dishwasher cycle.
You can also wash a metal sex toy with a clean cloth, warm water, and dish soap.
Tips for Cleaning Glass Sex Toys
Glass sex toys, like metal toys, aren't difficult to clean because they're non-porous. Therefore, you can use many of the strategies we mention for metal sex toys. The biggest difference is that glass sex toys need to be handled with care.
Our tips for cleaning glass sex toys include:
When boiling, cover the bottoms of pots with a cloth to prevent the glass from cracking.
Don't run a glass sex toy under cold water after taking it out of boiling water – wait at least 5-10 minutes and allow it to cool.
Use tongs to place and remove the toy from water or bleach solutions.
We also recommend checking the toy to see if there are special instructions for cleaning it.
How Often Should You Clean a Giant Sex Toy?
Giant sex toys should be cleaned after every use. Always keep your toys clean to prevent infection and the transmission of sexually transmitted diseases. You don't have to deep clean your sex toy each time but make sure you wash it with soap and water.
Mr. Hankey's Final Dirty Thoughts on Cleaning a Giant Sex Toy
Always keep our cleaning tips and instructions in mind when you're cleaning your giant sex toy. Your dildo will stay in pristine condition longer, which will save you money in the long run. It might not be the most fun task, but prepping your giant sex toy for the next use will help you and your giant dildo last longer.
If you're looking for a new toy, check out our exhilarating collection of realistic and fantasy dildos. We offer fast 2-3 day shipping on U.S. orders. Subscribe to our newsletter to receive exclusive discounts on our huge selection. As always, it's 100 percent spam-free.
•