January 19. 2023
How to Use a Dildo: Everything You Need to Know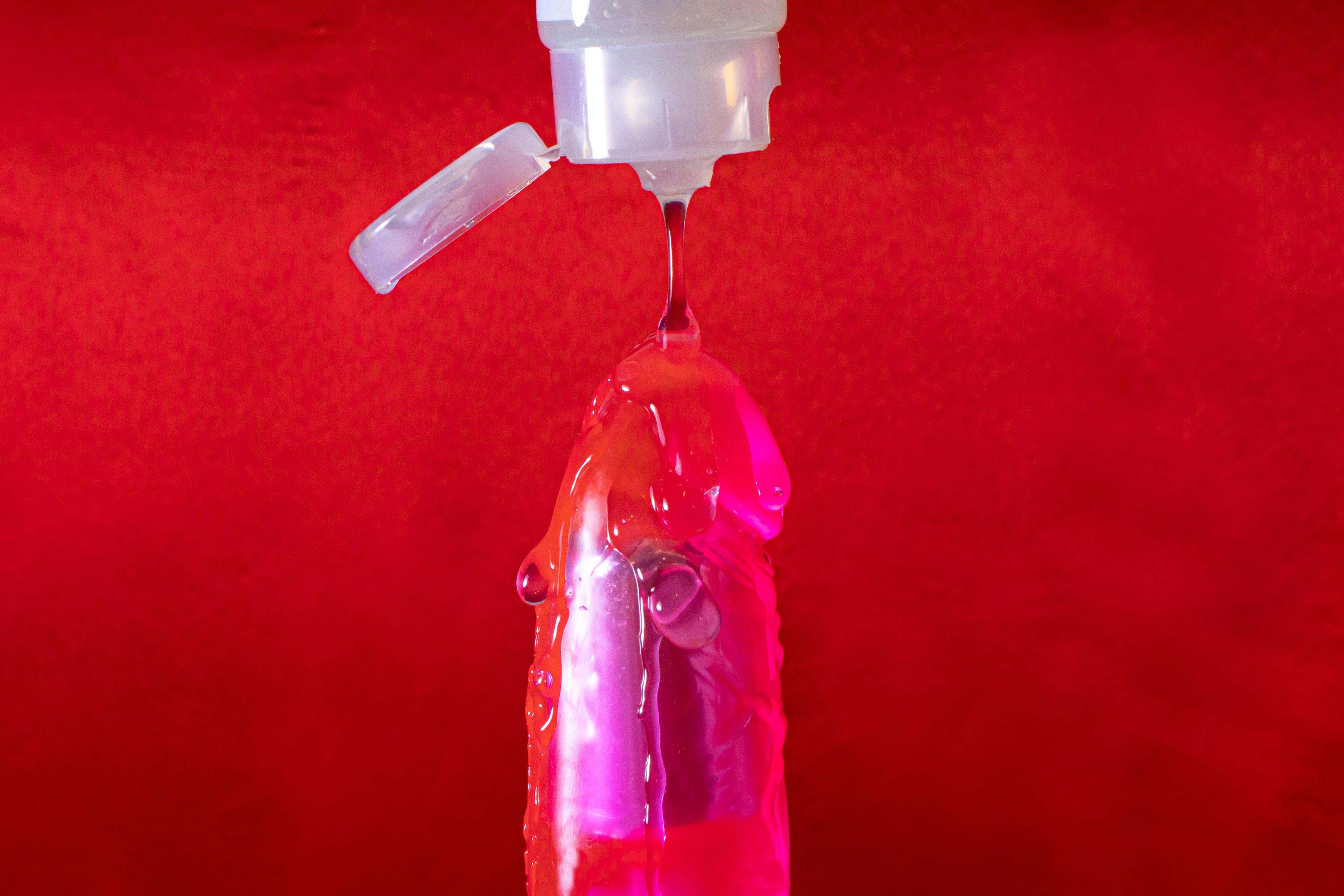 Dildos are one of the most popular sex toys in the world. In fact, a recent study found that three out of four Americans have a dildo. In the United States alone, that puts dildo ownership above 70%. That said, owning a dildo and knowing how to use one are two different things.
Using a dildo requires time, patience, and a bit of paying attention to your body. You need the right size, the right lubrication, and materials that don't irritate your body.
Additionally, you might want to use a dildo for self-penetration, strap-on penetration, or for anal penetration. Depending on your methods, the steps may be different.
Thankfully, we're here to help. Read on to learn everything you need to use a dildo properly.
What is a Dildo?
Dildos are objects that are used for penetration of the mouth, vagina, or anus. A dildo may also be used for clitoral stimulation through vibrations. Dildos come in many shapes and sizes with unique designs that help you live out your fantasies. Most dildos are made for penetration and consist of materials like jelly rubber, metal, glass, TPR, tin cured silicone, platinum cured silicone, and plastic.
Some dildos may also be unique. There are fantasy dildos that resemble different shapes and designs. Furthermore, people may use household objects like fruits or vegetables as dildos. Ultimately, a dildo is an object sexually used for penetration.
How to Use a Dildo (The Basics)
Dildos aren't challenging once you know how to use them. For basic penetration, you just have to follow a few key steps. We'll take you through a step-by-step guide below.
Always clean the dildo before you use it — even if it's your first time using it.
Lubricate the tip of the dildo.
Lubricate the shaft of the dildo by twisting your hands around the shaft in a circular motion.
Add more lubricant to the inner and outer labia or around your anus (for anal penetration).
Open the labia with your fingers or slowly stretch the anus with your fingers.
Slowly insert the dildo and remove it a few times. This helps spread the lubricant.
Clean the dildo
Store the dildo in the package it came in.
If it hurts to push the dildo in and out at first, you can try to twist the dildo instead. The biggest step is to make sure everything is clean and to take it slow. If it's your first time, it may be uncomfortable at first.
How to Use Each Type of Dildo
The basics of using a dildo for insertion will only take you so far. This is because there are a few different categories of dildos that have unique attributes. We'll take you through the steps to maximize each dildo properly.
How to Use Glass and Metal Dildos
Glass dildos are unique dildos made with tempered glass. Unlike traditional dildos made from silicone or jelly rubber, glass dildos usually have more than one head. For this reason, it's best to use both sides during your experience. Make sure you use lubrication and follow the basic steps for insertion to maximize your experience.
Metal dildos are similar to glass dildos but with a few key differences. Depending on the metal, the texture will change. Metal also gets cold or hot quickly, so make sure you store the dildo at room temperature. Otherwise, you'll be in for a surprise. Like glass dildos, you can use the basic steps for dildo insertion with metal dildos.
How to Use Strap-On Dildos
Strap-on dildos require a bit of effort and skill. A strap-on dildo is a dildo you strap to your waist to insert into someone else. Couples use them for vaginal, oral, and anal sex.
To use a strap-on, follow the steps below.
Remove the "O" ring from the strap-on harness. Usually, it's a large, metal ring.
Insert the dildo into the "O" ring until it's snug.
Attach the ring, harness, and dildo using the straps
Step into the strap-on harness and pull it up like you're putting on a pair of pants.
Make sure the hip straps are resting at your hips by adjusting them until they fit.
Adjust the thigh straps until they're snug around your thighs.
Lubricate the tip and shaft of the dildo.
Have your partner lubricate their labia or anus.
Use your hands to guide the dildo into your partner.
Once you insert the dildo a few times you can have sex without your hands. Just move your hips and respond to your partner's needs.
Strap-ons vary based on their harnesses but these steps apply to most strap-ons. Also, there is a bit of a learning curve that comes with using a strap-on. Thrusting may seem easy but make sure you respond to your partner's needs instead of thrusting your hips as fast as possible.
How to Use a Two-Sided Dildo
Some dildos have more than one side. However, two-sided dildos are usually double the size of a regular, one-sided dildo. In fact, the average two-sided dildo is between 12 and 18 inches. Typically, that's a bit too much dildo for one person.
Therefore, two-sided dildos work best when used as foreplay by more than one person. Some tips to help you use a two-sided dildo are below:
Lubricate both ends of the dildo and the entire shaft
Lubricate the labia or anus before inserting the double dildo
Take turns controlling the dildo with your partner
Don't be afraid to use your hands and adjust
Incorporate other types of foreplay
Ultimately, a good rule of thumb to follow for a two-sided dildo is to include at least two people. Otherwise, you'll have trouble reaching an organism unless you're a professional contortionist.
How to Use a Vibrating Dildo
Vibrating dildos help you reach orgasm by stimulating the clitoris with pulses or vibrations. Using a vibrating dildo is easy and you can get creative with it. Ultimately, all you need to do is turn the power on. From there, you can follow the basic steps for insertion or apply pressure to the clitoris. Some vibrating dildos may also have two prongs. Therefore, it can be inserted and stimulate the clitoris at the same time.
Tips for Using a Dildo
Once you get used to inserting a dildo it's time to enhance your pleasure even more. Several tips will help you elevate your dildo experience further. After you've experienced the basics it's only logical to take your pleasure to the next level with some creativity.
Make Music
Sex isn't just a game of how slow or fast a penis can be inserted. There are intricacies of sex that make it a more pleasurable experience and one of the biggest factors is rhythm. When using your dildo start slow and gradually progress to faster speeds. The slow build up will amplify the experience. Also, remove it fully or leave it in for a moment to change the rhythm. Moving side-to-side will also help you change the rhythm.
Don't Forget the Clitoris
According to the National Institute of Health, only half of women orgasm from penetration. Therefore, using a dildo for penetration may not work for you. The good news is that you can rub your clitoris while the dildo is inserted. Furthermore, you can take things up a notch and use a vibrating dildo. Vibrating dildos may even have a design that penetrates you and remains on your clitoris at the same time.
Experiment with Different Dildo Designs
Dildo designs vary and change how the experience will feel. For example, curved dildos will reach places regular dildos can't. Additionally, thicker dildos will stretch you out compared to long and skinny dildos that penetrate deep. You can also experiment with fantasy dildos that bring a unique experience. Fantasy dildos may be shaped like tentacles, hammers, or even hands.
How to Clean Your Dildo
Cleaning your dildo is an essential part of maintaining your dildo. Failing to clean your dildo may result in skin irritations, sexually transmitted diseases (if you share), and other types of infection. Make sure you clean your dildo before your first use and every time you use it.
We'll take you through the steps to clean your dildo below.
Run the tip and shaft under warm water and twist your hand around the shaft as you move down toward the base. This should be done in a circular motion to remove excess body fluids and lubrication.
Spray your favorite sex toy cleaner or soap on the surface of the dildo and spread it evenly.
Hold the bottom of the dildo in one hand and twist your hand around the shaft with the other hand. For dildos with a foreskin, make sure you get under it!
Continue to scrub the surface with your hands for about two or three minutes. Rags are also helpful, depending on the material.
Rinse the dildo under warm water to remove excess soap.
Dry your dildo with a lint-free cloth
Let the dildo air dry and store it safely on a soft surface, away from other toys.
Following these steps will help you clean most dildos. However, you may also use boiling water for non-porous dildos like silicone dildos.
Also, make sure you store your dildo in the same package it came in. Storing your dildo in this package is the safest way to keep it away from airborne or surface contaminants.
Final Thoughts
Dildos will give you orgasms that you never thought were possible but only when used correctly. Make sure you always follow the proper steps for cleaning, inserting, and strapping on a dildo. Failing to follow proper dildo techniques may result in infections, skin irritations, and discomfort.
•