November 26. 2019
Naughty or Nice: XXX Toys & Sexy Stocking Stuffers for Holiday Fun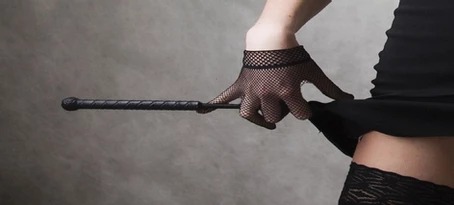 Santa only delivers XXX toys to the naughtiest people on his list. You're on the list, right? We sure hope so because at Hankey's Toys, we're all primed and ready to help you pick out sexy stocking stuffers for your girlfriend, boyfriend, spouse, or FWB. We've got everything you need to let your lover know that all you want for Christmas is some wild and crazy sex.
A Little Lube
Let's start off slow, shall we? Before playing around with any XXX toys, you need a little lube. Trust us. Personal lube is for everybody. You can have fun when you're playing around all by yourself. When you're getting it on with somebody else, lube is a necessity.
Pick out the lube that best suits your purposes. You might prefer something unscented, for instance. You know Mister Hankey can take care of you. Consider a thick, creamy lube made from mineral oil to enjoy something that you won't have to reapply constantly. You might even want to experiment with powder-based lube, which is economical and effortless to clean. Just add water!
A Hot Harness
Do you want to fill that stocking full of sexy stocking stuffers? Make sure you get a harness. Couples of all stripes can enjoy a bit of strap-on fun. Role-reversal is one option. You can't ignore the powerful pleasure zone that is the P-spot. A little pegging over the holiday season might change your entire relationship.
Make sure you choose a harness that will fit the strap-ons and dildos you want to use. In most cases, a harness can handle practically any dildo as long as it fits within a 2"-3" ring. Of course, you might argue that this is a two-for-one stocking stuffer...
A Shiny New Dildo
Dildos are the standard XXX toys. If you have nothing else, you should definitely treat yourself to a dildo or a vibrator. You certainly need a toy to fit your new harness. Otherwise, what's the point?
Hankey's Toys has more dildos than you can shake a stick at, although we don't recommend shaking a stick at them at all. You can think of many activities that are more fun than that. Anyway, you can explore your kink to its farthest reaches with our selection of realistic dildos and out-of-this-world fantasy dildos.
Drop some hints to your partner before the holiday. Suss out what kind of dildo appeals to your lover. Maybe you can buy one for each of you. Which one tickles your pickle?
Something for Everyone
Don't pick out one sexy stocking stuffer. Give your lover nine stocking stuffers! You can snag a 9-pack of sex toys featuring our most popular dildos in smaller sizes. It's an economical pick in terms of value for money, but it's also hot as heck. You can play with a different toy every night of the week, and then some. Besides, nothing beats nine dildos in a stocking. Who wouldn't want to receive a gift like that? Let us know how it goes over, will you?
Shop for XXX toys for Christmas, or for no reason at all. No one needs a special occasion to buy a new dildo. What stocking stuffers piqued your interest?
•