December 18. 2019
Unique Sex Toy Gifts for Your Partner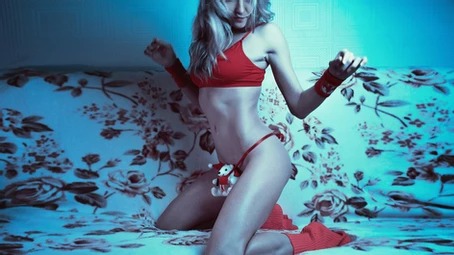 Surprise your lover with one-of-a-kind sex toy gifts that will keep your bedroom a sexual, thrilling place. Whether you're looking for a birthday gift, something for the holidays, or a toy to celebrate a random Wednesday afternoon, you can find a new and exciting sex toy at Mister Hankey's Toys. We've created a can't-miss list of our most unusual gift ideas, ranging from the fantasy dildos to removable balls. Speaking of which, we guarantee you'll have a ball in bed when you introduce new toys into the mix.
A Walk on the Wild Side
The legend of Beowulf is tame compared to the dildo of the same name. If your lover has a literary bent, then the Beowulf is the best possible sex toy gift for her or him. Introduce a beast into the bedroom, and prepare yourself to perform accordingly. From stem to stern, the Beowulf is meaty and marvelous. Its details are unmistakable, and in addition to being aesthetically pleasing, they also enhance the dildo's pleasure factor. Depending on what your partner enjoys, you can choose the perfect size, then introduce your lover to its veined, knotted power.
Under the Sea
If your lover gets excited by all things hentai, then you need to get creative. Take your bedroom explorations to the bottom of the ocean with a sexy, creative toy that's ready to plunder your partner's depths. The thick, S-curved Taintacle dildo is designed to go deep-sea diving in unexplored territory. Urge your partner to take a deep breath, relax, and bend over. He or she won't know what's coming—but you will. Our bulbous octo-dildo is thick in all the right places with sinuous curves that can dig in deep and tickle all those hidden nerve-endings.
Testicle Tease

https://www.mrhankeystoys.com/online-store/REMOVE-O-BALLS-p131113063

It's fun to shop for sex toy gifts that enhance your current props. Let's say your partner is all up on you with a strap-on or vice versa. Hot as that is, what's missing? Our dildos are realistic to an eye-catching, exquisite degree, but while you and your lover are busy going balls deep, you could do with some actual balls. Fortunately, Mister Hankey can help with that. Surprise your beloved with a set of our Remove-O-Balls, which will fit onto all of the toys in our line-up. A little extra slap and tickle to add to the authenticity of your steamiest experiences. Here's a sexy pro tip: you can use the removable balls like a cock ring, too. Nothing beats a versatile toy.
A Fairy Tale Experience
Forget about a Prince Charming experience. Everyone knows that the ogre in the story lays pipe better than any handsome hero. That being said, the Oni dildo, a certifiable demon dick, is gorgeous in color and design. It's just the pick for poundings that leave both of you exhausted but beyond satisfied. Weave together some fantasy-based role play as you tease and taunt each other with your new toy.
Bring It to the Back
Anal play is a thrilling way to electrify your love life, but if it's new territory for you and your partner, then you need a little buddy that's going to be gentle while bringing the pleasure. Enter the Sigmaloid, which is specifically designed to slide in smooth. Slender as a finger, it will probe your lover's depths just as easy as you please. It's perfect for beginners who want to explore the booty. You'll have your partner's toes curling in no time—and then maybe he or she can return the favor.
Playing with Plugs
For a truly unique sex toy gift, a girthy butt plug is a must. It's the first of its kind at Mister Hankey's, so you need to get your hands on it. It's built like a hex bolt, so it's ribbed for everyone's pleasure. Just be aware that this toy is not for beginners. It gives new meaning to the idea of screwing, don't you think? The only thing you have to do is figure out which size to get because even the smallest Butt Bolt is a monster.
When you pick out high-quality sex toy gifts, the stockings won't be the only things getting stuffed. Celebrate birthdays and other special occasions in an unconventional way. What kind of sex toy do you want to give to your lover?
•