December 11. 2019
Mister Hankey's Guide to the Best Strap On Toys & Harnesses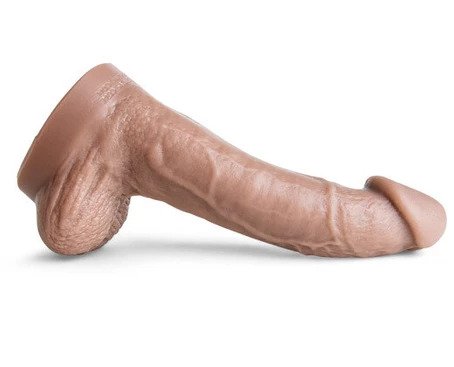 Strap-on toys can spice up the boudoir like nobody's business. You can use a dildo on your partner, your partner can play with you, or you can indulge in a little one-on-one time with your new friend.
Hankey's Toys
is here to help you breathe new life into the bedroom. Explore your boundaries and test the waters with the help of the best strap-on dildos and harnesses. It's time to think beyond vanilla. We have the cherries that you need to top your sexy sundae.
One Size Does Not Fit All
Choosing a strap-on toy is an adventure. Are you picking out something to use with your partner, or is this solely for self-pleasure? Whatever the case, Mister Hankey has your back, along with various other parts of your anatomy. Our high-quality silicone toys are considered some of the best sex props on the market. In addition to their comfortable, durable design, complete with lifelike texture and exquisite attention to detail, our dildos and strap-ons are available in a variety of sizes.
The first thing you need to do is check out what's available. We offer a jaw-dropping assortment of designs and styles, ranging from realistic to fantastical. We'll get down to construction in just a minute. For now, you need to concern yourself with size.
Most of our dildos are available in several sizes. The famed Cyrus King, for example, comes in four sizes, while other models have as many as five different sizes. One size never fits all when it comes to sex toys. You have the opportunity to pick a size that's both comfortable and fiercely fulfilling.
A To-Die-For Design
The best strap-on dildos send your imagination into the stratosphere. Sex toys should ignite your creative side as well as your passion. You and/or your partner have the chance to unleash all of your kinks. That might mean opting for a true-to-life dildo that resembles the real thing. We have a bountiful bevy of those, including models that are both cut and uncut. Dildo aesthetics are important at Hankey's Toys.
You can't beat the details. Do you prefer a sex toy that curves just a bit to hit all the right spots? You got it. Are you a fan of girth over length? We have toys that will fit and fill you up just the way you like. It all comes down to personal preference.
Realism doesn't always have a place in sex play, though. For those of you who want fantasy over reality, we have a stellar selection of strange but sexy strap-on toys that will encourage your imagination to run wild, straight into the bedroom.
Have you ever wanted to experience what it's like to get it on with another creature? The Kalib and Oni models resemble something straight out of an alien landscape with ribbed, knotted textures that are designed to hit every sweet spot. If you want a truly out-of-this-world sex romp, then you have to experiment with the Alien Breeder. The Sigmaloid is a slender, textured strap-on that's ideal for a bit of backdoor fun, or you can go up a step and play around with the Seahorse.
Next-Level Accessories
To take the best strap-on dildos to another level, you need accessories to match. To begin with, pick out a harness to fit your new strap-on. A harness is a must-have to play with your partner. It allows for effortless pegging, for example. You and your lover can further prepare for your exciting escapades with a sexy latex sheathe or a butt plug that will get both of you ready for what's to come.
Don't Forget the Lube
Comfort is key as you experiment with strap-on toys. Whether you're playing with something large or small, you have to prep yourself and your partner. Lubing up is part of the fun, especially when you're trying something new with your lover. Before you break out your new toy, make sure you pop open a bottle or jar of lubrication. Your nerve-endings will thank you.
Browse through our array of strap-on toys to find a dildo that gets your motor running. Which one will it be? Don't forget to stop by and let us know how it goes.
•